Greeting
Aiming for "DANTOTSU No.1"
Fujita Works will never stop
To take a journey is one of the best things in life
Fujita Works has grown greatly, and we deeply appreciate all the support we have received by everyone. However, we are never satisfied with what we have achieved so far. We have a big mission to fulfill as a pioneer in precision sheet metal, and we have a dream vision. We have provided and will continue to provide the value which customers really require. To be "Great", not "Good". To have people think "Only Fujita Works can do this", not "It was good that Fujita Works did it".
That is the goal we should aim for.
It is important to keep moving forward every day, and constantly think of ideas. We have a mission to accurately grasp the current situation in the world where we cannot see the future, and to provide greatly added value to our customers. Also, our employees who share the vision can intuitively judge things and respond quickly. Having overwhelming mobility and satisfying customers leads to our pleasure. It then brings us a certain pride and a return to society. It is not only economic activities that pursue profits which lead to prosperity or development. Our goal is to be able to contribute to the world together with our customers.
We, Fujita Works, as a pioneer of precision sheet metal has captured the original idea as a new concept. In addition, active introduction of the latest technology that anticipates the diversifying era and synergistic effect of the original production support system, create our outstanding productivity of which we are proud. We promise our customers that we will continue to provide greatly added value in quality and security based on our accumulated know-how. Also, not only committing ourselves to manufacturing, we value social contributions through business and work-life balance, and do our best to offer a great journey through life. To please customers, to enjoy work, to be proud of ourselves, to love and to be loved by family and community is our motto.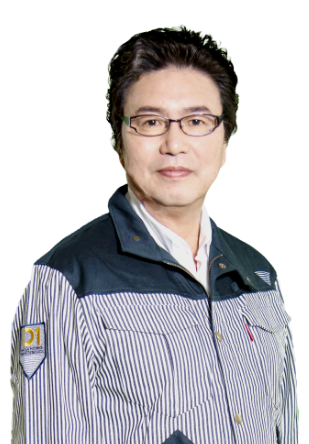 ~There is no road without a dream~
There is no bright future unless you take one step and overcome something.
It is the time Fujita Works is heading to "DANTOTSU No.1".